The Field Support Office Kicks off Foodie Fridays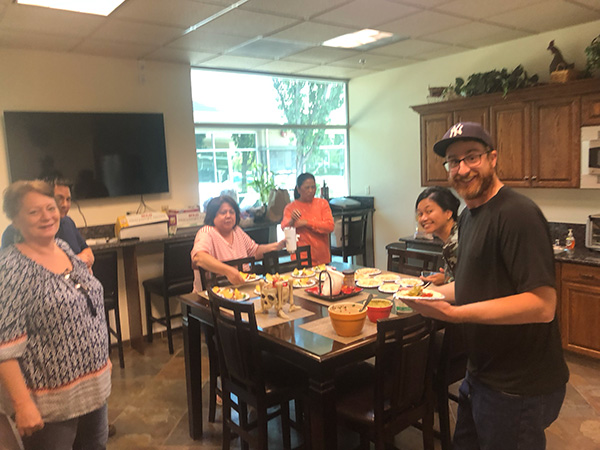 The brainchild of Larry Miramontes, VP of Marketing, Foodie Fridays is a new tradition here at the Field Support Office in Roseville, California. Each Friday a volunteer provides a snack for the team, but there's a catch! The snack must represent the individual who provided it and the budge for the entire snack is only $10.
Larry kicks off the first Foodie Friday showing us all how it should be done.  The snack: Cheese quesadillas with fresh garden salsa and guacamole with apples and caramel for dessert marked all the boxes for the Foodie Friday criteria. It represented him by showing his love for Halloween with carved tortillas to make the quesadillas look like jack-o-lanterns, and his love for gardening using fresh produce from his garden to create the salsa and guacamole. Using his own produce also saved money so he was able put it all together within the $10 budget.  He even added a dessert of fresh apples with delicious caramel in celebration of the new fall season.
Way to go Larry! We can't wait to see who's next and what they come up with for the next Foodie Friday.